HILL 875 DAK-TO THANKSGIVING DAY/NOVEMBER/1967/VIETNAM CONFLICT NOT WAR.
BLACK SKYSOLDIERS
WHO DIED WAS WOUNDED WITH
POST-TRAUMATIC-STRESS-DISORDER [CHRONIC]
PRISONER-OF WAR
MISSING-IN-ACTION
FROM THIS UNFORGETABLE HILL
MAY [GOD] BLESS US ALL THIS THANKSGIVING/DAY/NOVEMBER/23/2000/
YOURS TRULY
PRESIDENT
MARDI-GRAS CHAPTER XXVI
LOUISIANA [AND] MISSISSIPPI
AIRBORNE
ALL THE WAY.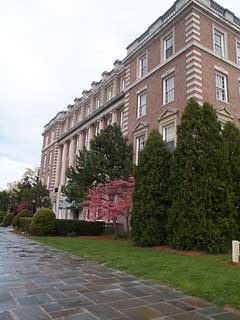 Did you know our building was the birthplace of a famous United States Senator? Constructed in 1896, this beautiful structure originally belonged to the Senator's family, and it was here in 1903 that the famous Senator was born.